Xiaoyin Sun O.D., M.Sc., M.Med., B.Med., F.O.A.A.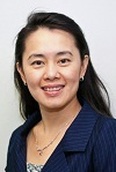 Dr. Sun is a certified Optometric Physician for treatment and management of ocular disease and a member of the American Academy of Optometry. In addition to general optometry, her areas of clinical expertise include diagnosis and treatment of dry eye, ocular inflammation & infection, glaucoma and diabetic retinopathy.

Dr. Sun graduated from the Harbin medical university after completing an internship and residency with the School of Ophthalmology in the Harbin First Affiliated University Hospital.

Dr. Sun also received a master's degree in Clinical Science of Ophthalmology from Singapore National University, School of Medicine. Upon graduating from New England College of Optometry in Boston with honors grades, she continues her pursuit on promoting therapeutic and preventive eye care in New Jersey.


---